Why Retiring On $5M Just Isn't Going To Cut It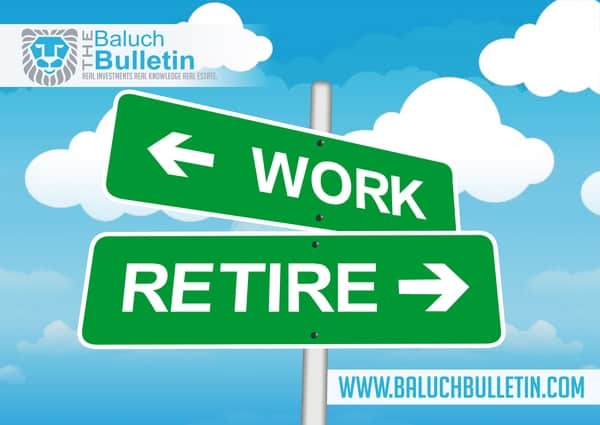 Think you have enough money to retire?
Think you'll be retiring like the 1% if you can just break that $1M mark? Think again…
We're on the verge of the biggest financial crisis in history – the retirement crisis. The top half of the top 1% may make it. Most wont. A million dollars doesn't go very far these days. In fact, some analysts say that millionaire status is barely the minimum to qualify you for the bottom of the middle class these days. It certainly isn't enough to retire in America. It may be an iconic milestone, but may just be a fraction of what you are really going to want and need in the years to come.
So, how much do you really need? How do you get there? Where has retirement planning gone so wrong?
Serious Miscalculations
As a medical professional I know just how big of a deal even small miscalculations can be. Even as an anesthesiologist, just a minor miscalculation, or not having all the facts can be deadly. Yet, while each victory in helping someone in an emergency situation, making it through a serious surgery, or even helping them beat back the effects of aging is a great win, it is sad to know that many are going to suffer on a daily basis because they are financially ill. They've got major money deficiency issues. And that applies to their doctors too. Even those who think they are making great money, are stashing away money in retirement plans each month, and are in great health now.
The biggest problem of all isn't a lack of ability to generate enough money, it is misinformation and poor assumptions about how much is needed for retirement. It is grossly underestimating how much you need, how much you can live on, and believing your stock portfolio will cover you.
One of the biggest myths is about how much you can live on in retirement. Advisors and brokers have often suggested you can get by with 70-80% of your current income in retirement. Think for a moment about your life in retirement. If you hope to travel, play golf frequently, eat out, get your dream car, or help your kids and grandkids, chances are that those costs will easily demand as much as your current salary. It's already very challenging to have any breathing room and to support a household on $150,000 a year. That doesn't even begin to factor in inflation. The cost of living keeps rising. Recently living, and especially housing costs have skyrocketed far faster than incomes and returns on savings accounts. Food, gas, and prescriptions are just some of those things. If you rent, consider that rents have doubled in many areas in just a few years. If you own, know that utility bills, home maintenance, and property taxes are likely to just keep going up too.
Then factor in the devaluation of currency. Money you stashed under your mattress ten years ago isn't worth as much as when you put it there. It will be worth even less in another 10 years from now. Even at a measly average annual return on a blue-chip stock or major public REIT, you are probably going further and further into the hole, in real terms, especially once you factor in those layers of broker and management fees and taxes. Plus, right now, we are on the edge of another major stock crash. If your stock portfolio value dives by 50%, you don't just need a 50% lift to get back to par. Even with a following surge of 10% annual growth, it is going to take years just to get back to what you had before. Forget about any real gains.
This is How Much You Need to Retire
According to CNN Money and Fidelity, if you have a $600,000 nest egg, and withdrew 10% each year to live on ($60,000), you'd be flat broke again in just 10 years. Note that in reality, the data suggests retirement savings balances drop by around 50% within just a few years of retiring.
Kiplinger's retirement savings calculator may give a more accurate peek at what you should be setting aside, and shooting for. Assuming you already have $100,000 saved for retirement, at a 6% return, and will work for another 20 years, until you retire at 66, you should have a goal of almost 10x that common $1M figure.
In fact, Kiplinger's calculator says to maintain a current $150,000 a year standard of living you will need $271,500 in annual retirement by the time you retire, should be saving $15,045 per month, and ought to have a nest egg goal of $9,068,100.00. That's assuming an across the board 3% annual inflation.
The Challenge: What it Takes to Get There
These may be modest numbers compared to your aspirations, but are a lot higher than most seriously plan for when it comes to retirement planning. For many it can just seem way out of reach, and causes some to just stall and never get started. After all, how are you going to save over $15,000 each month if you are barely grossing $12,000 a month in total income? What are you going to live on?
Chances are that you are not going to make it by saving. The lottery isn't a viable or reliable retirement plan either. So, how can you make it?
Watch Dr. Amir Baluch on CBS News, on the financial challenges and solutions for medical professionals
Disruptive Thinking
If you are going to make it financially in retirement. If you are even going to make it to $5M, you have to go against the grain of those old myths, and think differently. It's absolutely necessary. Your health and life are literally going to rely on it.
Working your way there or saving your way there is a vain loser's attempt to beat the hamster wheel cycle. It doesn't really matter if you are making $70 an hour, or 3x that. It's not enough. Fortunately, there is another way to afford your retirement, aside from building up a super-sized nest egg. You do want some cash. You need some liquidity for various life events, but the truth is that this is really all about income.
It's far easier to afford retirement, and to live fabulously in retirement, if you focus on passive income. With leverage and finding value, you can build up your monthly passive income pretty fast. What if you were generating an extra $12,500 per month in passive income from investments right now? What if that scaled up every year in line with inflation? You technically wouldn't need a nest egg to retire on at all.
There are several options to achieve this too. It could be through investing in cash flowing rental properties, mortgage notes, or private lending. This can be done through 1031 exchanges, self-directed 401ks and IRAs, and partnering up. Using leverage, you can be generating returns at a far higher rate than just based on the capital you have to work with right now.
Savers Are Losers
For most, saving is a losing game. It can be a soul crushing, energy draining, exercise in futility, that you can't win at. The minimalist lifestyle is a fad, it's not sustainable for the long term for most families. You can only go so low, for so long, when it comes to expenses. In order to enjoy life, and to have a real shot at retiring above the poverty line, you must increase your income. That requires investing, and investing for passive income.
Gain the financial tools to make an early and attractive retirement a reality
Download the book 'Make It, Keep It'
Get the Book on Amazon