What Is Real Estate Syndication and How to Get Started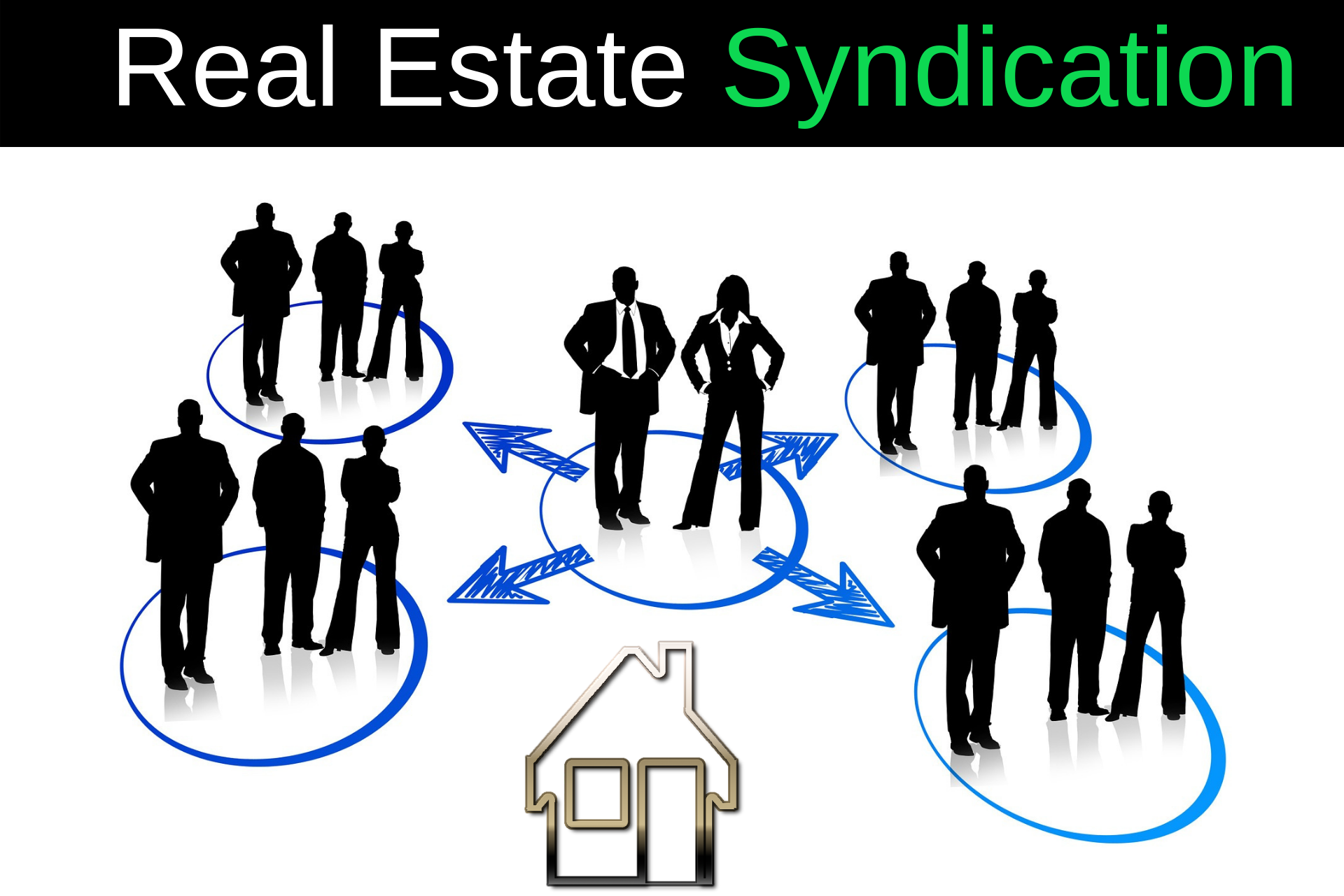 Until recently, real estate syndication has been fairly difficult for investors to access. In fact, it wasn't until the recent genesis of real estate crowdfunding that real estate syndication became more accessible.
Listen to this:
In 2012, the year real estate crowdfunding began, over 47,000 investors took part in real estate syndication investments. This was a large uptick in investments.
(Source: https://www.rlsny.com/syndication)
As you can see from the infographic, real estate syndication is on the rise.
Analysts consider that uptick as a result of crowdfunding sites being started. These crowdfunding sites made it so much easier for investors to connect with sponsors (the people developing the properties/projects).
Real estate syndication has been around for decades. It offers investors an effective way to buy into bigger projects and properties.
How?
Because the investors pool their money together and use each other's intellectual resources. By pooling their money together, they're able to buy into properties they're unable to afford on their own. By using each other's intellectual resources, they're much easier able to manage the investments.
Now then, let's take a deeper dive into the details:
What Is Real Estate Syndication?
Simply, real estate syndication is a transaction that's made between a sponsor and a group of investors. Remember, the sponsor is the one who will be managing and developing the property. The investors are simply there to supply the funds.
In fact, in 2012, investors in syndicated deals offered 80% to 95% of the initial capital for the projects. This means the sponsors only put up around 5% to 20% of their own capital.
Why would investors be willing to put up over 80% of the capital? Typically, it's because they trust the sponsor has the experience and know-how to turn the project into a profitable business.
During a real estate syndication deal, there can be either just a few income property investors or there could be hundreds. Because you can pool your money with others, real estate syndication offers you a great entryway to real estate investing.
How a Real Estate Syndication Deal Works
There are two essential roles in a real estate syndication deal. The roles have already been mentioned above.
Can you guess?
If you guessed the sponsor and the investors, then you guessed correctly. First, let's take a look at the role of the sponsor.
The Sponsor
The most crucial role in real estate syndication is the role of the sponsor. The real estate investors are relying on the expertise and skills of the sponsor to carry out the necessary tasks. Tasks like these:
Being responsible for the day-to-day management of the property
Finding investment property in the first place
Finding enough funds for the property/project to be developed
Acquiring the investment property
In addition to the tasks above, the sponsor is responsible for funding 5% to 20% of the project. Of course, you probably remember that from earlier.
Listen:
When you're getting started with a syndicated investment, it's essential you believe in the sponsor. It cannot be stressed enough that these deals often thrive or die, depending on the sponsor.
The Investors
Now, this is where you and the other investors come in. You folks are responsible for investing up to 95% of the money for the project.
Real estate syndication investments are considered "passive investments." Why? Because you're not responsible for any of the daily managing of the property.
That all falls on the sponsor. Now, are you starting to see why the sponsor's role is most critical to the success of the investment? This may make syndication seem daunting, but there are a lot of great sponsors out there.
Interested?
If so, let's move onto discussing the types of real estate syndication:
Corporation
Investing in a corporation syndicate means you'll be a part of a business structure that allows the property to become its own legal entity. With this distinction, the property is seen, in the eyes of the law, as a separate "legal person" from its owners.
Limited Partnership
Two or more business partners can start a limited partnership together. In a limited partnership, one or more of the partners are offered limited liability. This means they are only liable for the investment amount they put into the project.
Partners don't receive dividends or returns in a limited partnership. Instead, they're given direct access to the positive cash flow of the business.
Limited Liability Company (LLC)
An LLC is a final structure used for investment property syndicates. The LLC combines aspects of the corporation and limited partnership structures. In an LLC, owners are not held liable for the debt of the company.
Now that you know about the different types of real estate syndication and how it works. Let's move on to the best part:
Getting Started
If you want to join a real estate syndication, your best bet is to find a real estate crowdfunding and syndication website. Another way you can get into investment property syndicates is to build your own real estate network.
Of course, you'll only be able to do that after years of experience. So, focus on the websites first.
Before you get started, consider the following:
Are you qualified to invest in real estate syndicates? Most sites will have a list of criteria investors need to meet.
As said before, thoroughly research a project's sponsor before investing in their project.

Does the sponsor have a successful track record? Do they have experience in the type of business they're developing? These are a couple of questions you should ask yourself before investing.

Thoroughly read over the terms and conditions of your investment. Make sure you understand them and that they align with your investment strategy.
Conclusion
Now:
You've got an idea about real estate syndication and what it's all about. You're pretty sure you want to get into it. And now you know the different types.
You also learned the best way to get started is to scout out some real estate crowdfunding websites.
Here's the deal:
This is just the first step in building up your real estate investment portfolio. Who knows what lies down the road?
Answer this:
What about real estate syndication confuses you most? Are there any tips you could offer to beginners if you have experience?
Let us know in the comments below!
Sources:
https://www.mashvisor.com/blog/ultimate-guide-real-estate-syndication/
https://www.realtyshares.com/learn/article/real-estate-syndication-basics