The Red Pill For Beating Physician Burnout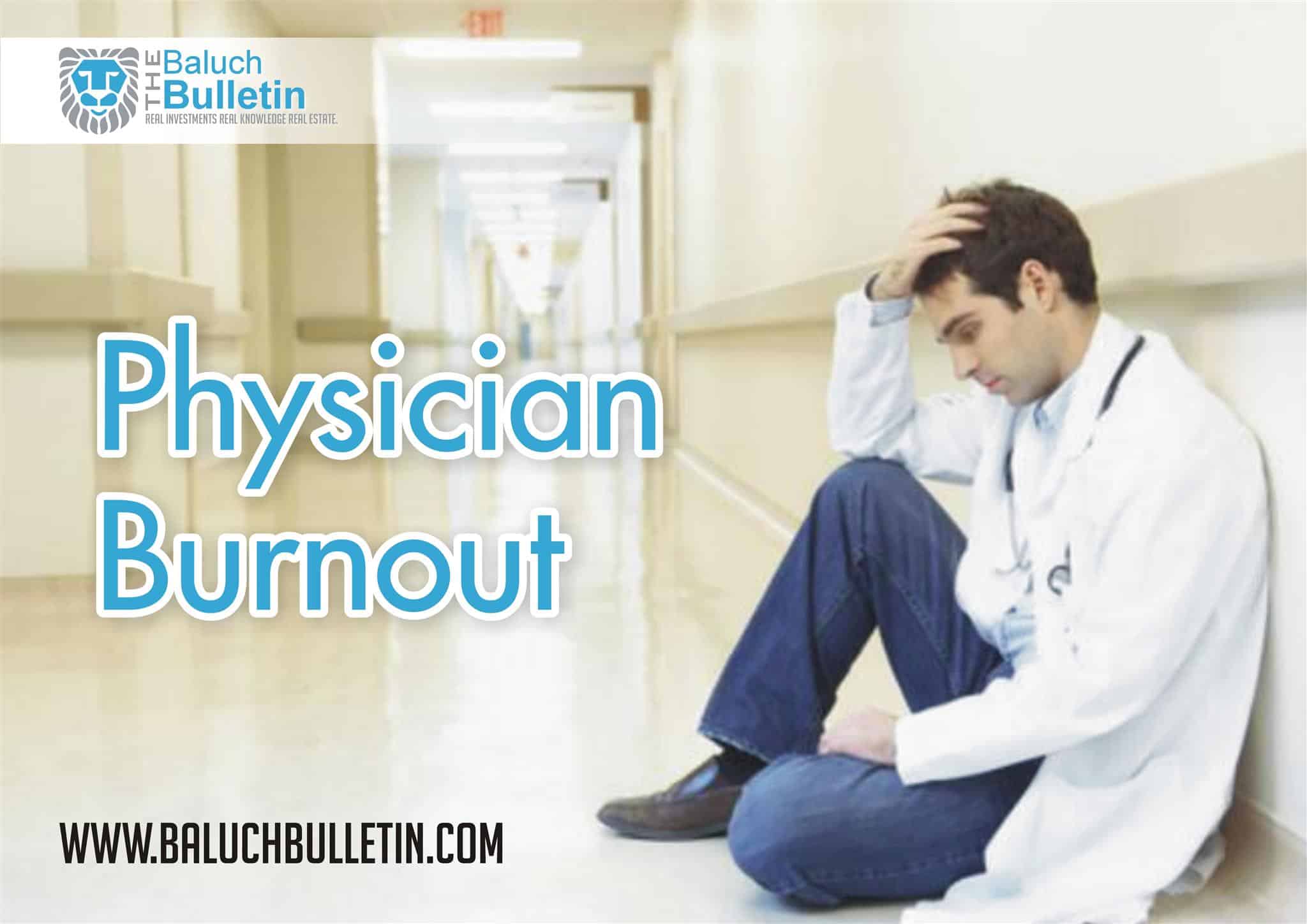 Physician burnout is at crisis point. Even among high income earners. What's the cure?
According to the latest data, 71% of practicing physicians say they are experiencing burnout, depression, or both. It's not just hazardous for their patients and the organizations they work for, but for these medical professionals, their relationships, physical and mental health and quality of life.
Did you really go through all of that training, schooling and pile up all that student debt for that? If anyone knows this isn't healthy, it should be our doctors and nurses who see the effects in their offices and ER rooms every day. How can physicians change these dynamics?
The Physician Burnout Epidemic
Whether just starting medical school or nearing retirement, here's the other numbers we need to know from the 2018 Medscape National Physician Burnout & Depression Report.
The Effect on Care Given:
Around 30% say they are less engaged, less friendly, and more easily stressed by patients when feeling depressed
15% admit it caused them to make errors
5% directly linked it to errors that could have harmed a patient
400 physicians take their own lives each year due to this
Stanford research reports it costs their university alone almost $8M a year to deal with physician burnout
Other studies show it can cost up to $1.3M to replace a physician due to burnout
It doesn't matter what medical field you are in, this is a problem. Even plastic surgeons who enjoy the lowest levels of reported burnout are struggling, with 23% reporting challenges. That scales up to critical care professionals, of which almost half say they are burned out. These numbers don't include those who say they are suffering from depression or both depression and burnout.
Not trying to make a joke out of this, but isn't it incredibly ironic that our medical professionals are making themselves sick trying to treat and heal others? It is a sacrifice many are certainly willing to make. Yet, when pushed too hard, they are just making themselves patients, depleting their ability to serve others well, and are creating huge risks for hospitals and medical offices.
So, what's the treatment?
The Cure for Beating Physician Fatigue & A Dull Life
A magical 'limitless' pill that provides sustainable energy without burning us out further hasn't been engineered yet, and unfortunately you can get desensitized to caffiene from the doctors lounge.
Some physicians say they talk with family and friends as a form of therapy or through themselves into physical exercise to cope. Around 30% say they combat depression and burnout with alcohol and binge eating junk food.
When surveyed on what they think would help these conditions, they said:
Fewer bureaucratic tasks
Fewer hours working
A more manageable work schedule
More money
A survey on Physician Lifestyle and Happiness found physicians are happy when they aren't working!
A report by The Doctors Company on the Physician Burnout Crisis in the Professional Setting sums it up well as:
"What started out as important, meaningful and challenging work becomes unpleasant meaningless. Energy turns into exhaustion, involvement turns into cynicism, and efficacy turns into ineffectiveness."
Or worse:
"an erosion of the soul caused by a deterioration of one's values, dignity, spirit and will."
That's not exactly what most of us inspired to and signed up for when we joined medical school right?
It sounds like a little green pill that helped us sprout money on our palms every time we wanted it might help a lot. It may ease our need to work, the environment we live in, and all types of healthcare cost and insurance barriers. Let me know when you are trialing that!
The Red Pill & Passive Income Investments for Physicians
It really sounds like it is time that we all wake up to these facts. To take the legendary 'red pill' from the Matrix and do something about it. We may not be able to single handedly change the structure of our healthcare system. We can't force schools and financial advisors to start delivering truly intelligent and valuable financial education.
However, we can all individually choose to educate ourselves about money, avoid burnout and depression with smarter investments and income sources, and perhaps even put pressure on these systems one day by helping to educate each other, and by choosing what's best for us, not just what we are being fed by the status quo.
If I had to choose just one recommendation to help squash these issues for the individual physician it would be to focus on investing more in reliable passive income investments. That means solid investments which you don't have to worry about disappearing with stock market volatility while you sleep or are at the tail end of a 14 hour shift. It means money that is coming in in your sleep, and while you are doing more of the things you love, with the people you really want to be spending time with. I just recently talked to two of my anesthesia friends about this and we all agreed this was way more important than net worth to us (which most will be passed on to kids and family in the end anyway).
You can use this surplus money to buy yourself more time off, and the ability to set up a smart practice for yourself, or reinvest it and accelerate your wealth building and passive income, until you decide you really want to retire early or take some meaningful and much needed time off.
If you are feeling any of the symptoms of burnout, don't put off making time to get smart about passive income, and changing the dynamics of your time and money.
I've even made it easy for you with my book for medical professionals – Make It, Keep It.
Click here to message me and receive a guide on how to select your side hustle for passive income.
From there you can start setting some passive income goals. Maybe it's to make $50k a month from blogging or podcasting? Maybe build up a portfolio of rental properties or a rental fund for passive cashflow? Some people are adding med spas and wellness centers to their clinics to have run by mid levels? For others it's investing in blockchain and cryptocurrencies. Whatever the means may be, it's looking like the time to start is now.