10 Ways The Historic New Tax Bill Impacts Real Estate Investors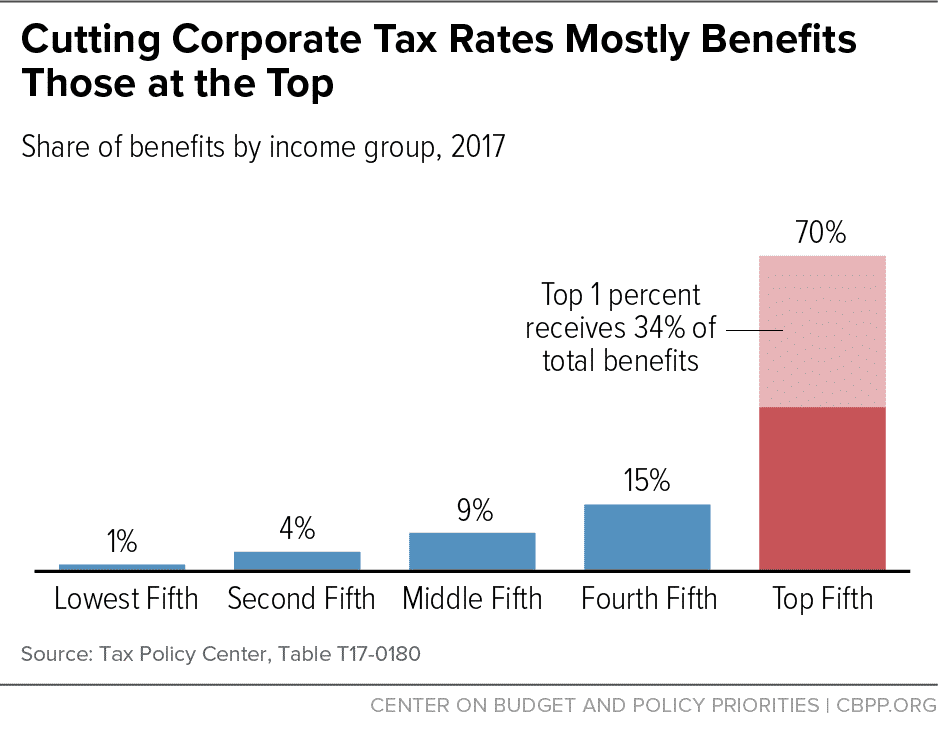 The new tax bill has created one of the biggest shake ups in American history. What does it mean for real estate investors?
Are real estate investors in urgent need of rushing their portfolios to the nearest field hospital for triage? Or has the final bill augmented the tax code enough to make it more attractive than ever to get out there and invest with confidence?
Here's what is changing and not under the new tax rules, and what it may mean for property investors in the United States.
Corporate Tax Cuts
One of the most significant breaks in the new plan is slashing corporate taxes from 35% to just 21%. It may be the most significant reduction in US history. One that Florida's senator Marco Rubio says may have gone too far to help big corporations. While it is hoped that it will encourage giant companies to bring cash back into the US from overseas, some worry that they may just use it to buy back their own stock to avoid paying out dividends, and push up stock prices, though it could have great side effects for commercial real estate investors and landlords.
Small Business Tax Breaks
Small businesses and solo entrepreneurs gain a huge break under the new plan. They will be able to deduct 20% of their income (tax free) until the break expires in 2025. This applies to 'pass-through' entities like sole proprietorships, LLCs, and partnerships. Not only might this help grow and strengthen commercial real estate, and real estate ventures, but leave more cash at the end of the month to afford housing.
1031 Exchanges Saved
1031 like-kind exchanges are one of the few items that seem to have been left unchanged in the new tax bill. This provides real estate investors with a powerful vehicle for reinvesting and scaling investment portfolios, while putting off tax liabilities.
Find High Return 1031 Exchange Properties Here
Mortgage Interest Deduction
Unfortunately, some of the 'tax cuts' in the package actually mean limiting the tax breaks property owners have been enjoying for years. One of the most hotly debated is the Mortgage Interest Deduction (MID). It still exists, but has been capped. This is unlikely to have a widespread negative impact on the market, but may encourage home buyers to purchase less expensive homes, so that all of their interest is deductible.
Property Tax Deductions
Another kidney punch to homeowners in high cost states is limiting property tax deductions to $10,000. That also includes deducting state and local taxes. While many owners may already be entitled to appeal and have their property tax assessments lowered, this again may create more interest in lower cost states, and lower cost housing.
Capital Gains Tax Holding Period
This one may definitely catch more than a few homeowners like a big surprise medical bill in the mail when they go to close on the sale of their residences. The number of years you need to live in your home in order to be exempt from capital gains taxes has been extended. Many may be better off staying in place, and refinancing to tap equity and investing with that, rather than selling right now.
Estate Taxes
Some of the best news out of the new overhaul according to CPA Bill Moist is that estate tax exemptions have been doubled. Individuals can now pass on $11M to heirs without triggering the tax. Couples can pass on $22M.
Child Tax Credits
One of the biggest financial boosts under the new regulations are for those with kids. They may see 2-3 times the benefit they got last year. That's a big deal for millions of American households. It is more money to pay the rent, buy a home, shop at the store with, and to invest. Just get ready for some pretty busy maternity wards in 9 months from now!
Lower Individual Income Taxes
The whole premise of the bill was to simplify and streamline tax prep and filing. If you just look at the new individual income tax breaks you'll think that failed given the number of brackets. Rates have come down slightly, but those with H&R Block as tenants will be happy that they probably aren't going out of business yet.
Self-Directed IRAs & 401ks Secured
The tax deferring and tax free benefits of self-directed IRAs and 401ks have been saved. With some of the other tweaks in the tax bill, many may really need the extra tax savings these accounts provide. With self-directed options, these funds can be put into various real estate investments, creating even more potential for market growth over the next year.
Summary
It can be confusing to try and understand the impact of all of the above on your personal finances. It is definitely a smart time to consult a real CPA and get custom advice. Yet, overall the new tax bill does bode well for both residential and commercial real estate investors, and could be very good for the economy.